Sometimes, we just need to find a place that's away from home to relax, unwind, and let the stress melt away.  If you're looking for that this fall, then you might just need to book a relaxing getaway at our comfortable Wisconsin Bed and Breakfast. Our Bed and Breakfast, which is located near the beautiful town of Spring Green, Wisconsin.
Our Inn, situated on 70 gorgeous acres, offers so much more than a comfortable bed; you offer you the chance to get away, to be taken care of, and to explore this beautiful part of Wisconsin as much as you are comfortable with. Here, you'll be surrounded by nature and have the freedom to practice social distancing.  As if that's all not enough of a reason to get away, as fall gets underway, you'll be rewarded with stunningly vibrant views of fall's seasonal display of color.  Book your room at our Wisconsin Bed and Breakfast today. 
Our Wisconsin Bed and Breakfast is the Perfect Retreat
Whether you want somewhere private where peace and tranquility will lend itself to a restorative getaway, or whether you're looking to discover new adventures near and far, you'll find it when you visit our Wisconsin Bed and Breakfast. The fall bird migration will begin soon enough, and our property is a great place to enjoy a variety of cheery and colorful birds as they pass through the area.
When it's time to stretch your legs and enjoy the fresh country air, our property offers 70 acres of fields and forests to explore around our Inn, with a number of walking trails. At night, sit under the stars and enjoy the dark night sky afforded us by our remote location.  We have an outdoor fire pit for your enjoyment, which is the perfect way to wind down a summer and fall afternoon.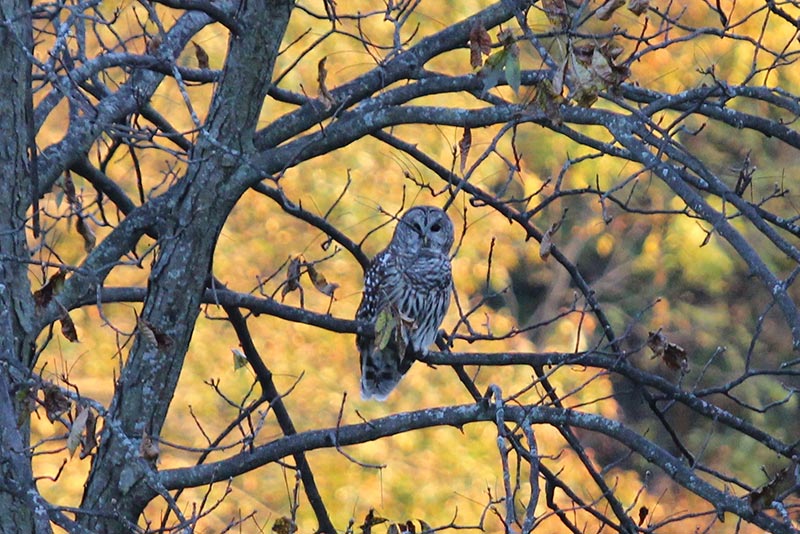 We offer you more than a beautiful property to roam and enjoy, too.  Each morning of your stay, you'll be treated a delicious breakfast, made fresh for you in our kitchen each morning.  Each breakfast features plenty of colorful and seasonal fruits, vegetables, and herbs from our gardens, as well as eggs from our own chickens.  Our breakfasts are not only delicious, but they are hearty and will keep you fueled up for whatever you have in store for the day ahead.
We also offer a number of areas around the Inn and our property where you can sit back and relax with a good book or a board game. Above all else, our Wisconsin Bed and Breakfast offers you the opportunity to disconnect from our fast-paced world we live and work in. We do offer internet and WIFI at the Inn but don't expect it to be fast.  We'd much rather see you take the time to unplug and enjoy what it is we have to offer!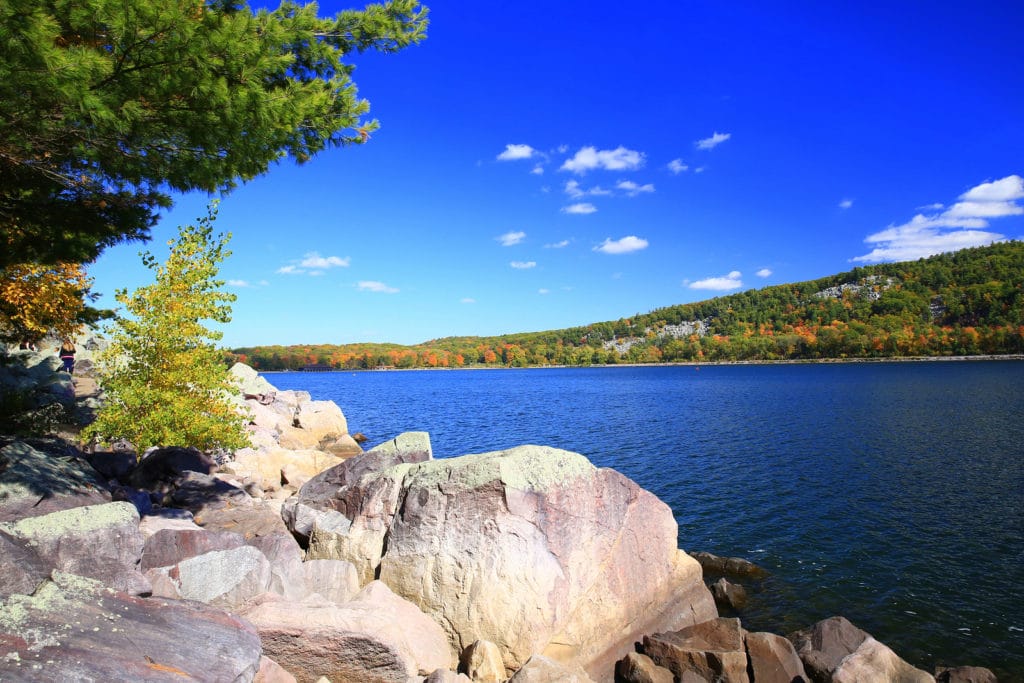 Things to do in Spring Green, Wisconsin
Even though there are so many great things about our Wisconsin Bed and Breakfast, we recognize that many people that visit us love to also take the opportunity to explore the area.  There are plenty of wonderful attractions and things to do in Spring Green, WI.
Frank Lloyd Wright's Taliesin, built on the land his family-owned since the 1800s, isn't far away. The 800-acre estate is a National Historic Landmark and part of a UNESCO World Heritage Site.  They are currently open for tours.
The House on the Rock was built over 60 years by Alex Jordan, beginning in 1945. The house itself is an incredible tribute to nature, and is currently open to the public.
Spring Green is a great place for hiking.  Popular places include Governor Dodge State Park, Tower Hill State Park, or the Spring Green Nature Preserve.
Governor Dodge is a great place to go paddleboarding or kayaking, and there are several outfitters in the area that will rent canoes and kayaks for use on the nearby Wisconsin River.
Though there is plenty to do near our Wisconsin Bed and Breakfast, sometimes the best part about a getaway is doing nothing at all.  Plan your fall getaway now, and enjoy the retreat you've been looking for.