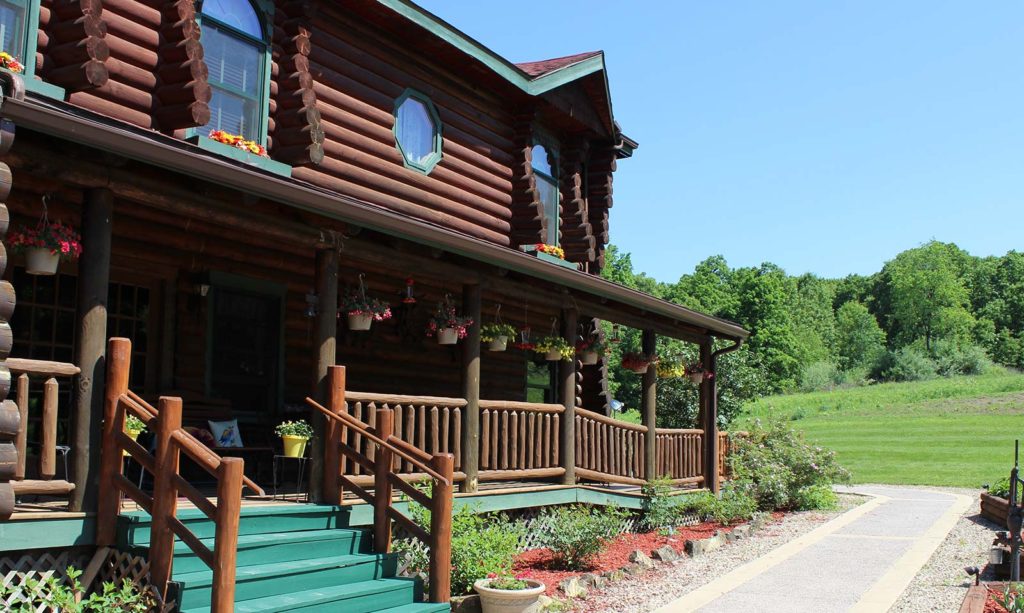 From Madison: You have a choice: take Hwy. 14 West to Spring Green or 18/151 South to Hwy. 23 in Dodgeville. We recommend the Dodgeville route if it's dark and late because it's simpler and faster.

From Spring Green: Go south on Hwy. 23, cross the river, continue 3.5 miles, take right onto Percussion Rock Road, turn left in 2 miles onto Lakeview Road, keep right just past the bridge, then turn right onto Limmex Hill Road. Short cut from Hwy 14 East: Do not go to Spring Green. Rather, turn left onto Hwy. C, go straight to Hwy. 23 stop sign. Turn left onto 23 and continue with the above directions.
Follow our Blue and White directional signs. They are reflective at night.
From Dodgeville: Go north on Hwy. 23 then left onto Hwy. 130, about 2 miles north of Governor Dodge. Go exactly 5 miles, take a hairpin right onto Limmex Hill Road (at the bottom of the twisty, turny hill).
From West of Spring Green: Go east on Hwy. 14 then right on Hwy. 130, at Lone Rock. Cross the river then turn left. Continue about 7 miles then take left onto Limmex Hill Road.
We recommend Google Maps for further assistance.