Spring Green, Wisconsin is home to many famous attractions. Spend your day exploring the area and come home to the Silver Star for a comfortable and relaxing night.
The American Players Theatre boasts an outdoor venue that seats nearly 1100 patrons, as well as a 200 seat indoor theater. Plays run from early June through November, so make your plans now to "Come Play in the Woods"!
Frank Lloyd Wright's Taliesin was the architect's home, studio, and school, built on the land his family owned since the 1800s. The 800 acre estate was designated as a National Historic Landmark and part of a UNESCO World Heritage Site. Several different guided tours are available from April through November, or by special arrangement.
The House on the Rock was built over 60 years by Alex Jordan, beginning in 1945. The house itself is an incredible tribute to nature, and the attraction has evolved to include displays and collections of the exotic, the unusual, and the amazing. The World's Largest Indoor Carousel, the Japanese Gardens, and the Infinity Room are just a few of the impressive features of the House on the Rock.
Outdoor enthusiasts will enjoy hiking at Governor Dodge State Park, Tower Hill State Park, or the Spring Green Nature Preserve. The small lakes at Governor Dodge offer opportunities for paddle boarding or kayaking, and there are several outfitters in the area that will rent canoes and kayaks for use on the nearby Wisconsin River. For the less active nature lover, Bakken's Pond offers glimpses of many waterfowl varieties, or you can bird watch at your leisure from the comfort of our front porch.
Food, music, and art are plentiful in the Spring Green area as well. Every Thursday, "Local Night" at the Post House Garden features live music from local musicians, as well as food and drinks for sale. The Sh*tty Barn is a unique music venue that offers a wide range of musical styles, from bluegrass to folk music to country rock.   There are several local galleries to visit downtown, with an impressive array of art in a variety of mediums. In addition, the Spring Green Art Fair draws artists from across the nation. It is held the last Saturday and Sunday of June, and takes place on the streets of downtown Spring Green. Later in the summer, the Fall Art Tour winds its way through the area, with over 30 artists opening their studios to the public from Baraboo down to Mineral Point. This event usually occurs the third weekend in October, and coincides with peak autumn color in the area.
Further afield, the Cave of the Mounds in Mt. Horeb (35 minutes away) offers an educational, fun look into Wisconsin geology. Mt. Horeb also boasts a wonderful art fair, usually the 3rd weekend in July, as well as a microbrewery, winery, and the Duluth Trading flagship store. The city is also known as The Trollway, with many shops specializing in Norwegian and Scandinavian goods.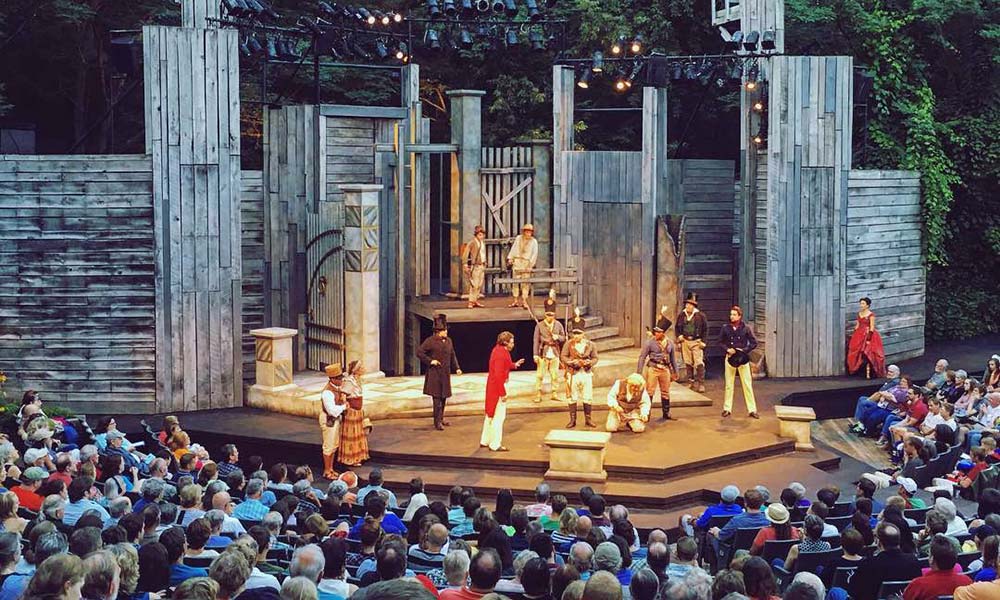 Here are some places of interest for you to consider adding to your travel plans:
Check out the area chamber websites for dining, attractions, and events:
Map Of Local Area Attractions
Silent Sports (Hiking, Biking & Paddling)
Governor Dodge State Park: Governor Dodge State Park is one of the state's largest parks, with 5,350 acres of steep hills, bluffs and deep valleys plus two lakes and a waterfall. Located in Wisconsin's scenic driftless area, Governor Dodge offers camping, picnicking, hiking, canoeing, biking, hunting, fishing, off-road biking, cross-country skiing and horseback riding opportunities. https://dnr.wi.gov/topic/parks/name/govdodge/
Tower Hill State Park: Visit Tower Hill State Park to see how lead shot was made in the mid-1800s, hike challenging bluff trails and enjoy panoramic views. Tower Hill is a seasonal park open from mid-May through Columbus Day weekend each year. The wooden shaft and the smelter house at the top originally built in 1831, have been rebuilt and displays show how shot was made when the tower was in operation. A picnic area, hiking trails, canoe landing and a small campground are also available. https://dnr.wi.gov/topic/parks/name/towerhill/
Spring Green Nature Preserve: Spring Green Preserve, known as the 'Wisconsin Desert', features a rolling sand prairie on an old Wisconsin River terrace and harbors a unique flora and fauna that are adapted to the hot, droughty environment. The dry sandy soils contain many desert-like plants such as false heather, three-awn grass, and prickly pear cactus. Nearly 40 species of annuals and biennials thrive here, a high number for a prairie, including plains snake-cotton, Venus'-looking-glass, and dwarf dandelion. Several sand blows, with shifting dunes and open sand, are scattered throughout. Bird life is diverse and includes large numbers of rare open country birds such as the dickcissel. The invertebrates, however, are the most unusual of the Spring Green fauna. Several of the spiders and insects are not known from any other site in Wisconsin. Of special interest are the black widow and several wolf spiders, five species of cicada, eight species of tiger beetles, and predatory wasps. A large pocket gopher population has created patches of open ground where short-lived plants grow. https://dnr.wi.gov/topic/Lands/naturalareas/index.asp?SNA=102
Military Ridge Trail: The 40-mile Military Ridge State Trail, in Iowa and Dane counties, connects Dodgeville and Madison by way of an 1855 military route between Verona and Dodgeville. The trail runs along the southern borders of Governor Dodge and Blue Mound state parks passing by agricultural lands, woods, wetlands, and prairies. There are several observation platforms adjacent to the trail for viewing wildlife and other natural features. In Ridgeway, the trail passes by a historic railroad depot. https://dnr.wi.gov/topic/parks/name/militaryridge/
The Taliesin Bike Loop: Cycling Wisconsin, you'll see incredible views, spectacular rolling hills and rural farmsteads. Glide between beautiful river valleys. Pass through Historic Communities. Regardless of your bicycling abilities, the Cycle Southwest Wisconsin bike trail map has bike loops for every level of bicyclist, one of which goes right past the Silver Star!  http://www.cyclesouthwestwisconsin.com/csww-bike-loops-landing.php
Lower Wisconsin State Riverway: The 92 miles of the Lower Wisconsin State Riverway, from Sauk Prairie to the Mississippi River confluence, is one of the most popular flatwater paddling rivers in Wisconsin, next to the St Croix and Namekagon Rivers. On the LWSR, canoers and kayakers will find a wonderful, flatwater paddling experience; with no dams and no rapids, this is one of the longest free-flowing, navigable stretches of river in the upper Midwest.
This entire reach flows through the 'Driftless Region', where the surrounding area was untouched by glaciers during the Ice Ages. Tall bluffs and steep hills with canopies of dense forests often overlook the riverway providing gorgeous scenery. However, the vegetation immediately surrounding the river can vary greatly; paddlers will float by dry sand barrens, high sandy banks, open prairie, oak savannah, hardwood forests, bottomland forests with dense underbrush, numerous sloughs, and occasional areas of open marsh.
Canoe, Tube & Kayak Rentals
Cheese, Beer, Wine & Spirits