If you've ever wondered what it's like to explore the underground world, then you should visit Cave of the Mounds near our Wisconsin Bed and Breakfast. Cave of the Mounds, near Blue Mound State Park, is located near Mt. Horeb Wisconsin, and less than 30 minutes from the Silver Star Inn. It's listed as a National Natural Landmark, and offers an unprecedented opportunity to get underground in an other-worldly experience worth having.
Our Bed and Breakfast is located near the town of Spring Green Wisconsin. We offer an unparalleled opportunity to get away this summer.  Relax on our beautiful and secluded 70-acre property, walk through our network of trails, and otherwise enjoy the sights and sounds of nature. You can even plan in a little adventure if you so desire.  We're close to the Lower Wisconsin River, a number of Wisconsin State Parks, and popular attractions like Cave of the Mounds. Book your room our at Wisconsin Bed and Breakfast today!
Explore Cave of the Mounds in Wisconsin
Cave of the Mounds, which is named by the nearby Blue Mounds of Blue Mounds State Park, is a popular attraction in southwestern Wisconsin. It's a uniquely beautiful cave, thanks to the mineral formations found inside called speleothems. The attraction is currently open to self-guided tours, but crowds are limited and masks are required. Tours are scheduled on a first-come, first-served basis, so it's best to get there as early in the day as possible to ensure they don't sell out before you get your chance to explore this incredible landmark.
Once your self-paced tour enters the Cave of the Mounds, you'll instantly feel the difference.  The cave stays at an ambient temperature of 50 degrees, even in the heat of the summer. Its cool temperature is a welcome respite on a hot summer's day! The walkways inside the cave are well-lit, which means it's a pretty easy adventure for most travelers. As you make your way down the pathways, you'll walk past a variety of beautiful crystallized rock formations and shimmering pools.
The geology of the cave itself is as fascinating as it is beautiful. There are also some interpretive trails at Cave of the Mounds that offer you the chance to see wildlife and appreciate more of this region's stunning geology and nature firsthand, as well as a variety of beautiful gardens.
See More at Blue Mounds State Park
After you've visited Cave of the Mounds (or while you wait for your tour time to begin), you should take the time to visit nearby Blue Mounds State Park. This beautiful state park sits perched at the highest point in southwestern Wisconsin and offers more than 20 miles of scenic hiking and off-road biking, including access to the popular Military Ridge State Trail. The park offers beautiful views and plenty of interesting geological features worth seeing.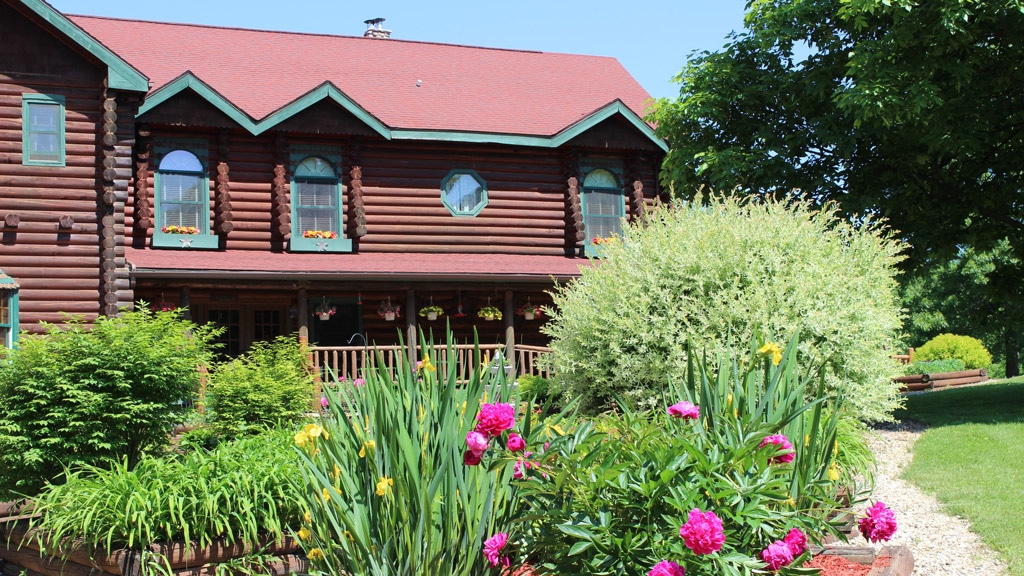 Stay at our Wisconsin Bed and Breakfast
You'll be so glad you decided to spend a few days at our secluded Bed and Breakfast. With great attractions nearby, like Cave of the Mounds, Blue Mounds State Park, Governor Dodge State Park, and the stunningly beautiful Lower Wisconsin River, there's always something to do in the Spring Green area  Our remote Bed and Breakfast is situated on 70 beautiful acres of property and offers guests a respite from their every day.  Relax, unwind, and enjoy this welcome change of scenery this summer!
After many months spent staying at home, this summer is the perfect chance to get out, explore, and take a break from your daily grind. It doesn't get much better than our comfortable Wisconsin Bed and Breakfast, located just outside of Spring Green Wisconsin.  Book a room with us today!