Have you ever wanted to paddle down the Wisconsin River? This summer could be your perfect opportunity! Even with the changes brought on us due to the COVID-19 pandemic, Wisconsin is still a wonderful place to get away and enjoy some R&R.  It's a state filled with outdoor recreation and natural attractions. From state parks, nature preserves, and hiking and biking trails, to fishing, boating, and paddling on the Wisconsin River, there's plenty to see and do near us this summer!
And, our Wisconsin Bed and Breakfast, located near Spring Green, is a great choice for those getaways!  Our secluded Bed and Breakfast is located in the quiet countryside and offers you 70+ acres to roam, explore, and relax to your heart's content.  With only 10 guest rooms, you won't be surrounded by large crowds, either.  Social distancing is a part of everyday life here.  Plan a little adventure this summer, and book a room at our Wisconsin Bed and Breakfast today!
The Perfect Paddle on the Wisconsin River
Taking a relaxing paddle on the lower Wisconsin River is one of our favorite things to do in the summer around Spring Green, WI.  The Lower Wisconsin State Riverway and the river itself is less than 20 minutes from our Bed and Breakfast, too, which makes it a great place to stay and play! This portion of the Wisconsin River is known to have the highest concentration of sandbars. It's also pretty wide and gentle, which really makes it a great place to kayak or canoe.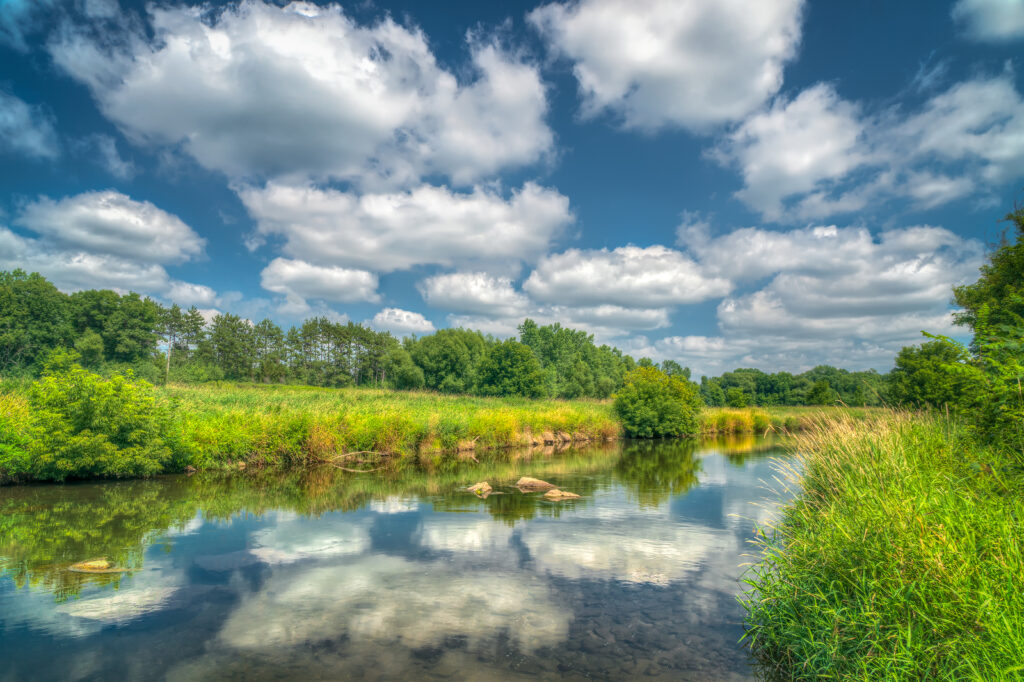 The area also happens to be exceptionally beautiful!  It's a pretty undeveloped stretch of the river, which means you'll be immersed in nature and feeling relaxed throughout your entire journey. Moreover, there's plenty of space to spread out on the river, which means you can carry on with social distancing while you're out there. As you paddle along the river, make sure to look for plenty of wildlife. The area is home to a number of turtles, eagles, and other bird species.
Here is a great guide to all of the great things you'll see along the Lower Wisconsin River. You're welcome to head out on the Wisconsin River on your own if you bring your canoes or kayaks to our Inn.  If you do this, a great place to start is near Tower Hill State Park, at Peck's Landing.  If you'd rather be guided down the river, you have some options. The Wisconsin Canoe Company offers great day trips between Arena and Spring Green, which is truly one of the most beautiful portions of the river.  The Wisconsin Riverside Resort also offers tubing options.
More Kayaking and Canoeing in the Area
There's also some great kayaking, canoeing and paddle boarding that can be enjoyed at nearby Governor Dodge State Park.  There, you'll find two lakes, Cox Hollow and Twin Valley. Both lakes have boat ramps to launch from, and you can also rent both rowboats and canoes directly from the park.
Devil's Lake State Park in Baraboo isn't that far from our Inn, either, and offers exceptional canoeing and kayaking opportunities in the park. If you do head up that way, we recommend extending your visit to do some hiking in the park so you can absorb as much of the exceptional beauty as possible.  It's one of the most popular Wisconsin State Parks for a reason! You're also pretty close to Mirror Lake State Park up there, which of course offers wonderful opportunities for paddling on the lake.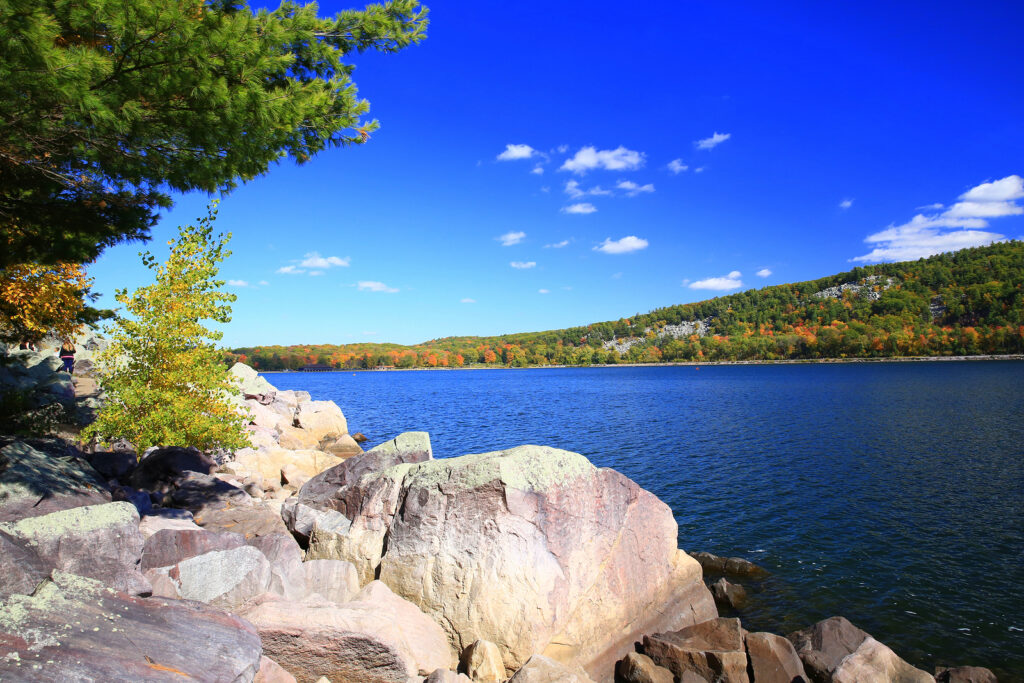 Best Place to Stay Near Spring Green, WI
While you're here enjoying a relaxing paddle on the Wisconsin River, make sure you pencil in a few days at our secluded Bed and Breakfast.  We offer guests a respite from their every day, a beautiful change of scenery, and an unparalleled opportunity to relax and unwind. Many of the top attractions around us, including Frank Lloyd Wright's Taliesin, House on the Rock, and Cave of the Mounds have reopened, giving you other options as well.
More importantly, we offer you a chance for some of that much needed "you" time.  After many months in isolation, we offer you a fresh and new space to practice social distancing and to take a break from the daily grind.  It doesn't get much better than our comfortable Wisconsin Bed and Breakfast.  Book a room with us today!