You've probably heard of the incredibly popular American Players Theatre held from June – November each year in Spring Green, Wisconsin. You may have even found yourself traveling year after year to take in these incredible performances. But did you know that our secluded and relaxing Wisconsin Bed and Breakfast is just minutes away from the venue? It's true!  We're the perfect lodging for your trip to the American Players Theatre.
The Silver Star Bed and Breakfast offers you everything you need, including a mix of vintage and contemporary furnishings that provide a relaxed and comfortable environment, 70-beautiful acres of property offering you that quiet retreat you've been craving, and the finest hospitality you could hope for. Whether you're coming to see a performance at the American Players Theatre or something else in the Spring Green area, you won't find a better place to call your home away from home.  Book your room at our Wisconsin Bed and Breakfast today.
The American Players Theatre Delights all Summer Long
You'll be hard-pressed to find a theatrical experience that compares to the one experienced at the American Players Theatre. This classical theater is located in Spring Green, Wisconsin. The theatre offers an unbeatable venue to take in some truly extraordinary community theater, all while under the stars and set amidst the stunning scenery of southwestern Wisconsin.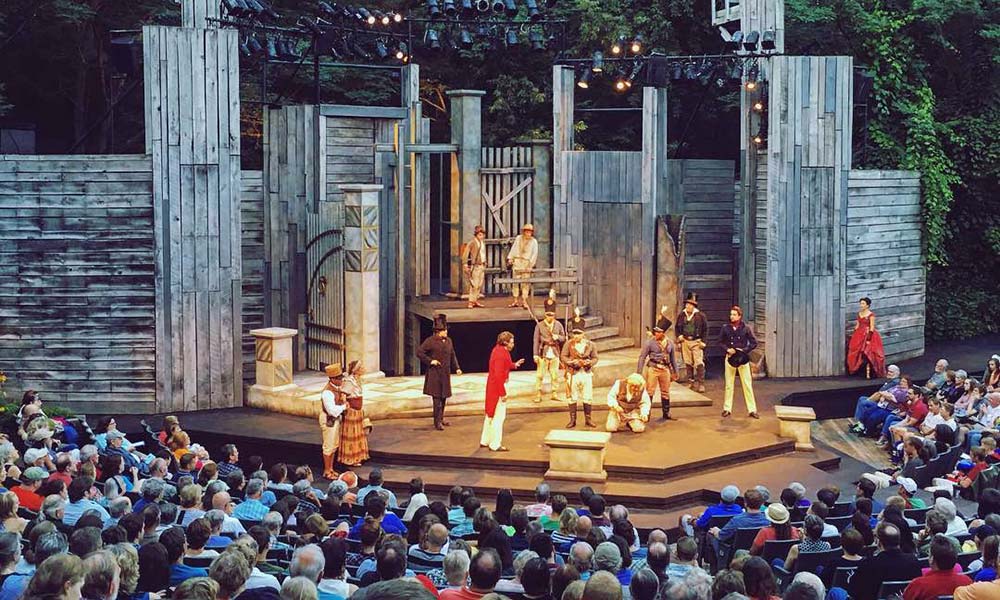 The main venue, known as the Hill Theatre, is a beautiful 1,089-seat outdoor amphitheater that sits atop a hill on these 110 beautiful acres of woods and meadows. It's about 1/4-mile walk from the parking lot to this portion of the venue, but cushioned seats await to ensure you have a comfortable experience. The smaller Touchstone Theatre holds 201 patrons and is about a 5-minute walk from the parking lot. There's also a shuttle bus to both venues should you need it. The smaller venue is entirely indoors and climate-controlled, offering a much more modern theater experience.
Inside both venues, there are also plenty of concessions, a water station for your refillable bottles, bathrooms, and a gift shop. Patrons are also encouraged to picnic on their beautiful grounds before the show, which simply completes the entire American Players Theatre experience. There are plenty of spots to relax, and even a few gas grills around for your pleasure.
The 2020 season of the American Players Theatre looks to be just as promising and fascinating as the rest. The Hill Theatre will feature Rough Crossing, Sense and Sensibility, Julius Caesar, The Madwoman of Chaillot, and Love Labour's Lost. At the Touchstone Theatre, you can expect to see A Phoenix Too Frequent, The River Bride, The Brothers Size, and Stones in His Pockets.
As an added bonus, if you're a returning patron to the American Players Theatre and haven't yet purchased your tickets for the season, you'll enjoy a 25% discount on every ticket, so long as you order before April 17th, 2020.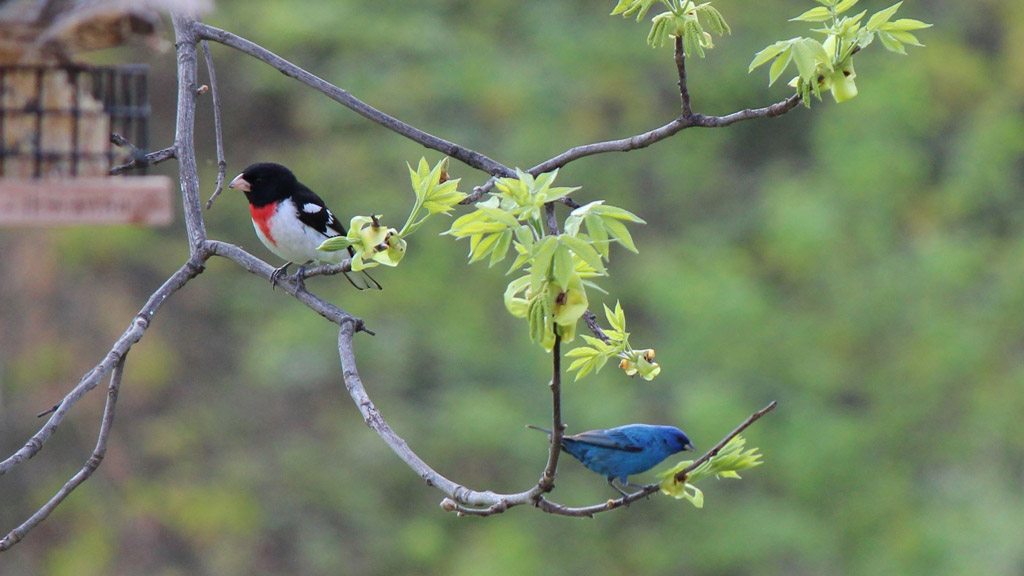 The Best Spring Green Wisconsin Bed and Breakfast
When your extraordinary performance at the American Players Theatre is over, our uniquely decorated and welcoming guest rooms will be here waiting for you to return. Our guest rooms each embody their own sense of character and charm and will offer you a peaceful retreat from the world outside. Throughout the duration of your stay in Spring Green, enjoy our 70 beautiful acres of land, which is perfect for quiet activities like birdwatching, stargazing, foraging for berries, hiking through the forest, and relaxing in front of a fire.
Each morning of your stay, you'll be treated to a scrumptious and hearty breakfast. Choose to dine in our dining room, or enjoy our porch or side deck overlooking the beautiful gardens. Our breakfasts rotate frequently but include delicacies like omelets and frittatas, made from homegrown herbs and our farm-fresh eggs, waffles and french toast, homemade applesauce from our very own apples, jams, fresh fruit, and so much more.
A chance to see a performance at the American Players Theatre is more than worth the visit, but it's made all the better with the opportunity to stay at our top-rated Spring Green Bed and Breakfast in Wisconsin.  Book your adventure today!